Early risers and morning joggers along the ECR are used to a fluorescent green helmet gliding down every day at 4am. Wearing it is Priya D, a member of WCCG (Chennai Cycling Group started by Divagaran Thiyagarajan), who cycles every morning down that stretch to the music of Sia's 'Unstoppable' playing from the speaker attached to the cycle. Of late, the cyclist is more determined to put in extra kilometres as she trains for the Chennai Cyclists Aalam Deepam Duathlon organised by Aalam, the philanthropic wing of WCCG. .
Just like Priya there are a number of other enthusiasts across the city and India who are gearing up for the fourth edition of this fundraiser. The proceeds  will go towards the Humans of Cycling initiative, started by WCCG during the pandemic in 2020, where cycles are given to those from disadvantaged sections of society.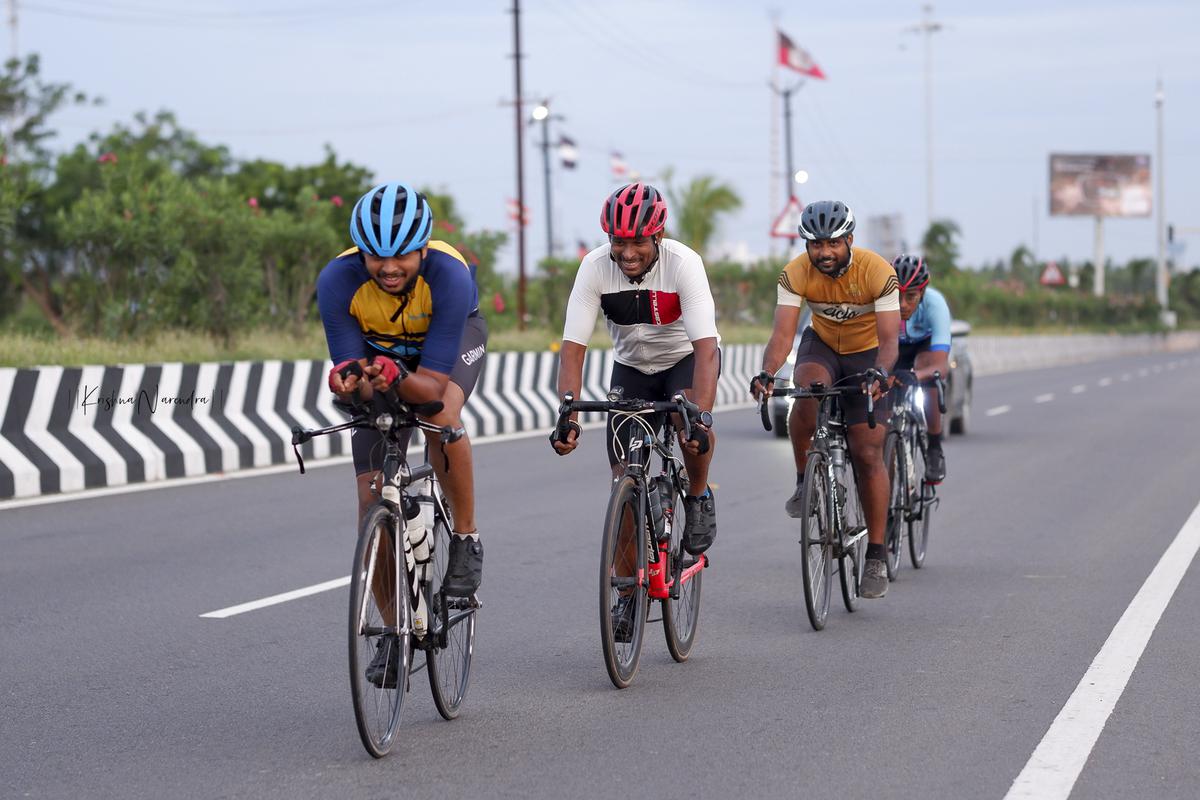 "People were walking long distances to get to their workplaces. In a lot of cases, the sole breadwinner of the family could not go to work because there was no transport and as a result they didn't get paid. This included men and women who worked as domestic help, milkmen, cooks, cobblers, college students who had part time jobs etc. So we started this initiative to make them mobile. It also helps them save money on transport costs and has health benefits.We want to make sure more people use non-motorised transport as it's environment friendly," says Priya.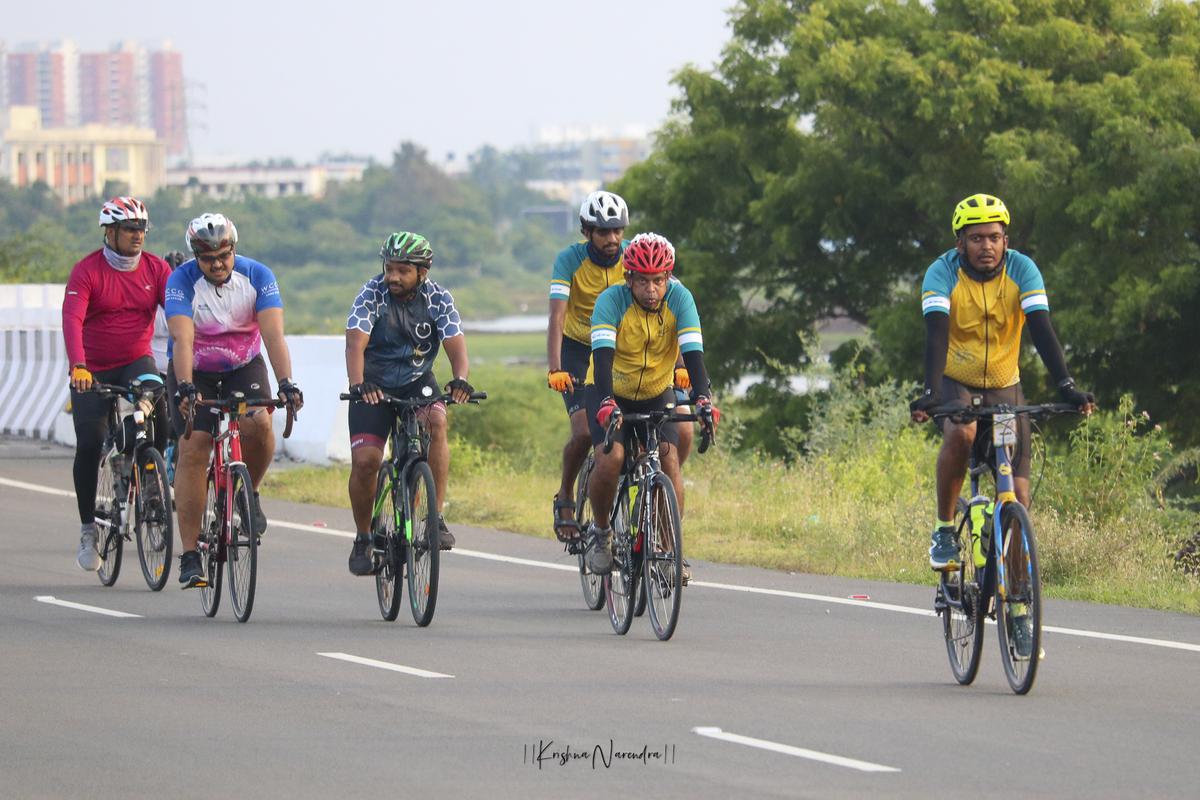 Beneficiaries are identified by a team who decide if they are eligible after visiting them. The duathlon in its first and second editions raised funds for its other social initiatives. The last one was dedicated to the Humans of Cycling. So far, the group has managed to provide cycles to 150-plus people.
The Alam Deepam Duathlon comprises cycling and running. It is a virtual event and will take place between April 1 and 9. Anyone from any part of the world can join in. There are five different categories based on experience: five kilometre walk/run followed by a 20-kilometre ride; the Olympic category is a 10-kilometre run followed by a 40-kilometre ride; there is even a category that kids can participate in, which is two kilometres walk and five kilometre ride. "One can do it as an individual or team rally. The only stipulation is all participants need to have a Strava ID," explains Priya. Those who compete the challenge win a medal and a T-shirt.
"The 10-kilometre run is no joke," says Priya adding that for a cyclist, the run is not easy. So they practise walking 40 kilometres and riding 400 kilometres in a month. Various riding and running groups from all over India are looking to participate in this challenge. The last edition had over 850 participants. This year the event is targeting a larger participation and aims to collect enough funds to sponsor at least 200 bicycles.
The registration fee starts at ₹549 per head and varies depending on the category. For details, log on to www.chennaicyclists.com