The X-Cape 650X you see here is identical to the X-Cape 650, which can be compared to Kawasaki Versys 650. Moto Morini appears to be targeting this bike at those who like a bit of off-roading. And, that is the aspect we focus on here.
With its tall, mass-forward rally-bike stance and svelte rear end, we believe this is the best looking bike of its class. Quality seems quite nice, for the most part, with no off-putting panel gaps or cheap materials to touch and see.
However, the left-hand grip was rotating on the handlebar and the windscreen adjustment mechanism on the bike was jammed and refused to budge. We also noticed a mild coolant leak from the reservoir and discovered that the cap is actually a rubber plug that is simply pushed into place and cannot be tightened. Still, the overall impression of quality and finish is mostly positive and the large 7-inch TFT display adds to the feel-good factor.
With a 19-inch front wheel, Pirelli Scorpion Rally STR tyres, a decent amount of suspension travel (165mm front/160mm rear), and ground clearance to match (175mm), the Morini 650s are not massively specced for off roading, but are up for some fun in the dirt. Specifications tell only a part of the story, though, and it is nice to see that this bike's standing up ergonomics are also quite well judged. Your legs will find a good interface to lock onto the motorcycle, the shape of the fuel tank is supportive and the wide handlebar is set at a good height. If you want to fine tune the position, the handlebar risers can be set in three different positions, bringing the bar closer or further away.
This engine is similar to the Kawasaki 650 motor, but lacks that Japanese unit's bottom-end urgency. That makes the Morini an easier, less intimidating bike for newbies, though you have to make some pretty exaggerated movements of the long travel throttle to whip those 60 horses into getting a move on. Once you get past 5,000rpm however, the bike is quick, and thankfully, the chassis can keep up.
With a kerb weight of 233kg, this bike weighs 10 kilograms more than a Ducati DesertX, but the adjustable Marzocchi suspension is good enough to cope. It is set slightly on the firm side, but that enables the bike to soak in big landings or medium-sized ruts quite well. The ability to turn off the rear ABS is nice, and the Brembo brakes struck a good balance between feel and power — both on and off road. With the block-patterned Pirellis, it was good fun playing around in the quarry, where we shot these images, although you can never shake the feeling that this weighs as much as a full-sized ADV. You also have to be careful not to take too many liberties with the ground clearance. Nevertheless, its off-road friendliness is far ahead of the Versys 650, and to a lesser extent, even the Suzuki V-Strom 650.
Strangely, off-road bits expected with a bike called 'X' like handguards, a metal engine bash guard and crash protection are all optional extras, and a main stand is not an option either. Still, at ₹7.4 lakh, ex-showroom, the asking price is ₹20,000 more than the standard X-Cape. That is tempting, since this is the only bike in the class that gets tyre pressure monitoring and tubeless spoked wheels, and does not skimp on important stuff such as the suspension and brake components.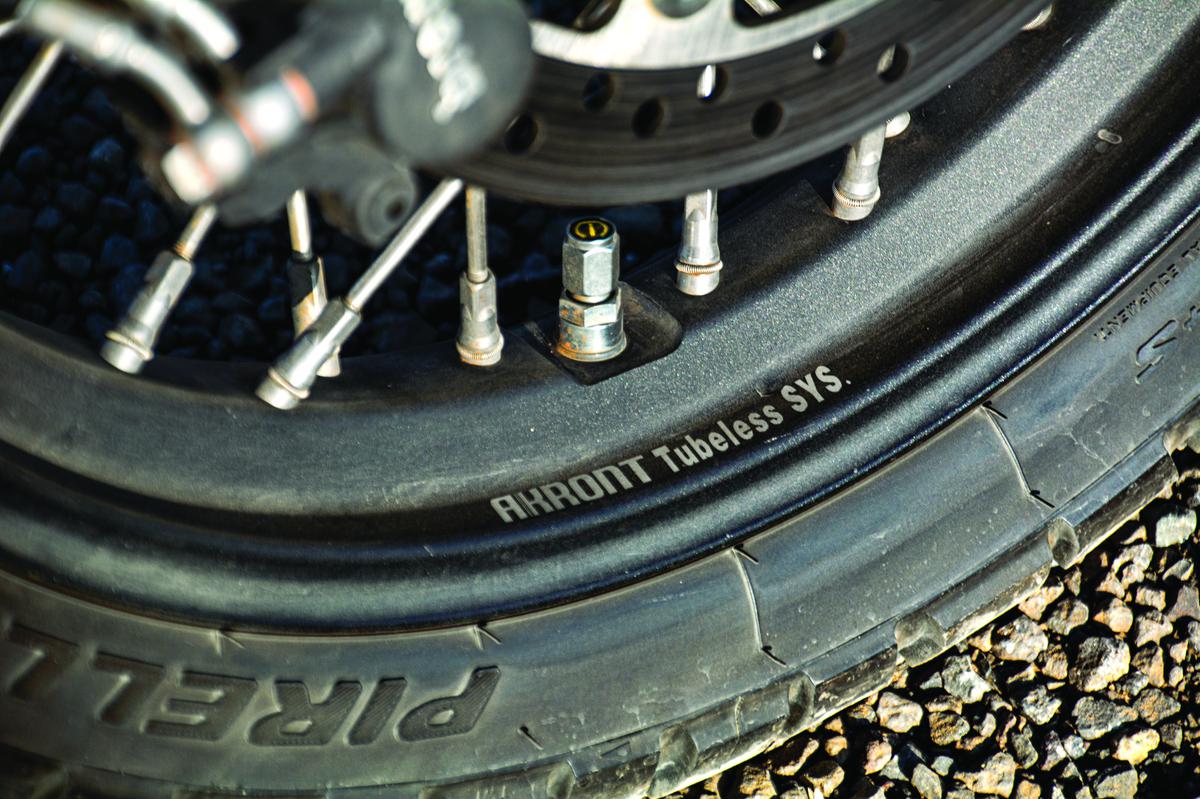 The only two things to consider are that this is an entirely unproven product from a brand new company in our market. The same goes for the local distributor who currently sells 26 different models from five different Chinese-origin manufacturers. Whether they can provide a high-quality after-sales experience that such an expensive product deserves is something time will tell.
If those rather significant concerns are not a bother, the X-Cape 650X proves to be pleasantly impressive and is easily the nicest Chinese motorcycle we have ridden so far.